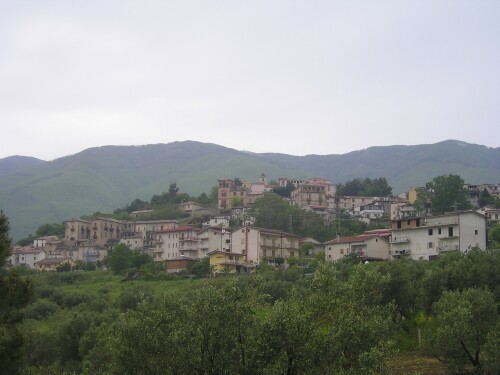 San Vincenzo La Costa Records
Currently I am putting the indexes for the birth, marriage and death acts for San Vincenzo La Costa on this site. It is a work in progress now. Indexes are not actual records, however they contain pertinent information from the actual record. The indexes were recorded in the register after each year of birth, marriage or death to make it easier for the official to find the actual record.
Please note that there are many people from Bucita in these indexes. Bucita is now located in the Comune of San Fili.
I wish to thank Casey Christiansen for sharing his copies of these indexes here for all to view. He also provided the picture of San Vinceenzo La Costa on this page.
THE IMAGES OF THE CATASTO OF SAN VINCENZO
THE EXTRACTIONS OF THE CATASTO
Our thanks to Francesco Fullone for sharing his copies of the Catasto Onciario for San Vincenzo La Costa. The Catasto was a record done for taxation purposes in 1742 and recorded the names of all it's citizens by head of household. You can view the catasto here.
A separate catasto was done in 1743 for the San Vincenzo La Costa frasione of San Sisto. Although we do not have the images for this catasto, the Cosenza Archives has put the images online here. Francesco Fullone has extracted each image and we are hosting those extractions here.
Baptisms
The baptisms of Santa Maria La Castagna include many people from the San Sisto frasione of San Vincenzo La Costa. Since San Sisto is bordered by the Santa Maria La Castagna frasione of Montalto, this makes sense. In Latin San Sisto is San Xisto. You may view these baptisms here.














---
Home
|
Resources
|
Montalto
|
Extractions
|
Galleries
|
Montalto Uffugo.Net