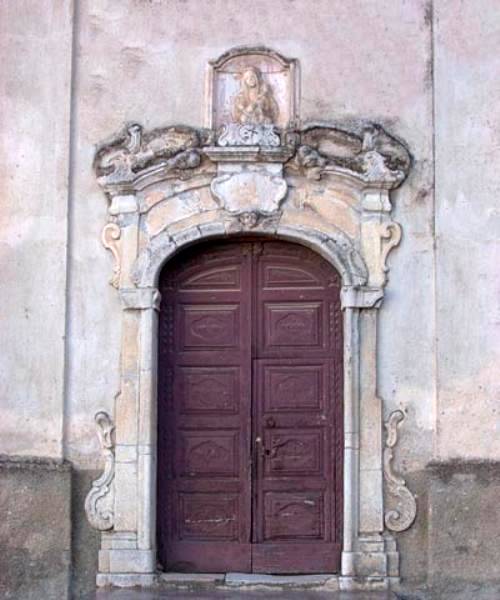 Catasto Of Montalto 1748-1749
The Catasto done in Montalto began in late 1748 and was completed in March 1749. All people living in Montalto during this time are contained in the Catasto. Please note, anyone living in Vaccarizzo was not included in this Catasto. The Catasto was done as a tax record and includes all members living in a household and things they had they were taxed. For example olive trees that derived an income from it's bountry would have been taxed. I am working on indexing all the names in the Catasto so you can find a name and view the page about that person by clicking the link. Until I complete that, you may view the entire Catasto by clicking the link: Catasto of Montalto.
Church Records, Santa Maria La Castagna, Montalto Uffugo
Church records of baptism are available here for the years 1746-1912. These records are beautiful, high resolution photographs from the original church registers from the Santa Maria La Castagna section of Montalto Uffugo. Please note that during this time frame the comune of San Sisto and the Frazinone of Bucita (which now belongs to the comune of San Fili) fell under the jurisdiction of Santa Maria La Castagna in Montalto (Uffugo was added to the town name after the unification in the 1870's). People from those areas attended these churches.
Church records from La Castagna
World War I Deaths of Soldiers From Montalto Uffugo
Extractions of deaths of soldiers born in Montalto Uffugo are available here. They were kindly extracted from the Military Archives by Riccardo Bruno.
Montalto Uffugo World War I Casualties
World War II Casualties
A list of missing and deceased soldiers from Montalto Uffugo during World War II are available here.
World War II Casualties
Leaving Montalto Uffugo - Immigration Information
Most of the people who left Montalto Uffugo, left for Argentina and the United States. Many also left for other European countries like Germany, Austria and France. Some went to Toronto (especially in the 1950's and 1960's) and other South American countries like Brasil. A United States immigration file in Excel format is available below.
United States Immigration
Montalto Uffugo - Galleries
Passports, both Italian issued and United States issued are shown in a gallery here.
Montalto Uffugo State Civil Office
If you are seeking other documents, or documents to obtain dual citizenship you may write the Stato Civile office in Montalto Uffugo (in Italian) at the address listed below.
Comune di Montalto Uffugo
Via Municipio
87046 Montalto Uffugo CS

I have started a Facebook Group so the descendants of Montalto Uffugo can meet and discuss research into their family history. I will also be posting updates and new pages to this website there. You may join the group HERE.
---